Nota bene: this was my very first trip to Italy, so my impression of it might be slightly overturned by the large amount of pistachio croissants.
The story:
For my parents' 60th birthday, I promised each of them I'd take them on a trip, just us, to celebrate that milestone and squeeze in some quality time with them. We didn't get to have a lot of trips while I was growing up so it seemed to be the perfect present for all of us.
My mom turned 60 during the pandemic, so every plan I had got canceled a bunch of times. We finally set out for Bologna, for a 4 night getaway. We flew from Sibiu to Bologna (short flight of only 1h and 30 mins), booked a hotel near the train station and close to the city center so we could have easy access to everything. Perfection.
The itinerary was:
1 day in Bologna, 1 day at the seaside in Rimini (my mom's last trip to the beach was 30 years ago), 1 day in Florence. I know, the #daughteroftheyearaward goes to …;).
First up, Bologna, baby!
The first encounter with the "always pissed and super loud Italians" I was hearing about from everybody who traveled or lived in Italy was, of course, at the airport. Hmmm, interesting. No frowns, no eye rolling. I was intrigued. 
I went through security and the officer there – besides belonging in a Gucci swimwear catalog, I kid you not! – was really taking his time with my ID card.
He was lifting my ID up, bringing it closer to his sight, then looking at me intensely while I blushed all through my face mask.  "You changed your hair", he said, in the most alluring accent ever. "Ohhh, I did, I did, you're right, I had blonde hair in the photo!" I said, astonished by the fact that he took the time to notice that. "Si!", he responded and smiled while I was remembering that when I first changed my hair color to blonde, my partner of 2 years at the time did not notice a thing! "Don't worry, I'll be back to blonde by the end of summer", I said, he laughed, approved and handed my documents. "Benvenuto in Italia", indeed!
Our day in Bologna was amazing. The city is worth 3 days of intense visiting at least, and the food there, 3 years of your life.
The vibe of the city streets, all around the beautiful historic center and beyond, is super lively, young, fresh, full of tourists, students and random Italians going about their normal day and giving everyone a free lesson on how to look and live your best life. 
Before I go into the unmissable things to do and visit in Bologna, let me just say this: I've never seen couples acting more in love than the ones in Italy. From kids (aka not even teens), that were holding hands like the world would fall apart if they'd let go for a second, to 18 year old somethings that were firing up the streets in ways that were making me feel ancient, to 45 year old couples that were hot & heavy during breakfast right next to my table. 
Picture this: while I was ordering half of the breakfast menu, the couple sitting next to us were sharing a passionate 45 min smooch, a chair and all the caresses known to man. Their hands never parted, their lips did not leave the other's skin surface and they were well in their 40s, wedding rings and all.
The skeptical (read jealous) part of me, jumped to the conclusion that they were lovers and having an affair that was ending that very day. So that was their goodbye. They were steamier than Deadpool and Vanessa!
The realist version of me seriously questioned why "Eat, Pray, Love" was not all lived in Italy. For real.
Ok, back to the matter at hand: sightseeing in Bologna. 
Here's what I did wrong: not mapping out the things I wanted to see in my 1 day in Bologna.
Usually, for each travel destination, I have my list of things and I set pins on Google Maps, to have the itinerary set out in a logical order based on the areas in which the sites are located, thus avoiding running around in circles and having to go back to a certain part of town because yo missed something.
Preparation in key.
For some ungodly reason, I failed to do this for my Bologna trip and ended up completing more than 17km in one day of the cobblestone street maze that the city is made of. Bologna is super easy to get around, the locals are extremely friendly and helpful and you never feel like you're lost at any point. You look up, see the two towers and know exactly where you should go.
Here's what I loved about my 1 day trip to Bologna:
Porticos everywhere 
Meaning arches that were meant to create extra living space in the middle ages, but now are perfect to cover you from the sun when you're walking around the city.
Bologna is home to the longest portico in the world – nearly 4km. It starts just outside the city walls and extends up the hill to Santuario di Madonna di San Luca – one of the best places to visit in Bologna.
Piazza Maggiore & the Quadrilatero
The city center with tons of things to see & do, plus incredible restaurants, tiny bakeries and food markets – it's the food capital of Italy, so my advice, dear fellow foodies, is to wear stretchy pants. Trust me on this.
The Basilica di San Petronio
Is right there, in the main piazza, with its oddly charming unfinished look – the bottom section is ornate marble and the top stark brick. Fun fact: the church was meant to be the largest church in the world, but when the Vatican found out about being outplayed, they put a halt to that.
Bologna is an old, yet alive medieval maze. Enchanting. Accessible. Full of colonnades, cafes and pretty Palazzos and churches that invite you in. I particularly liked Piazza Santo Stefano and the square of "Seven Churches".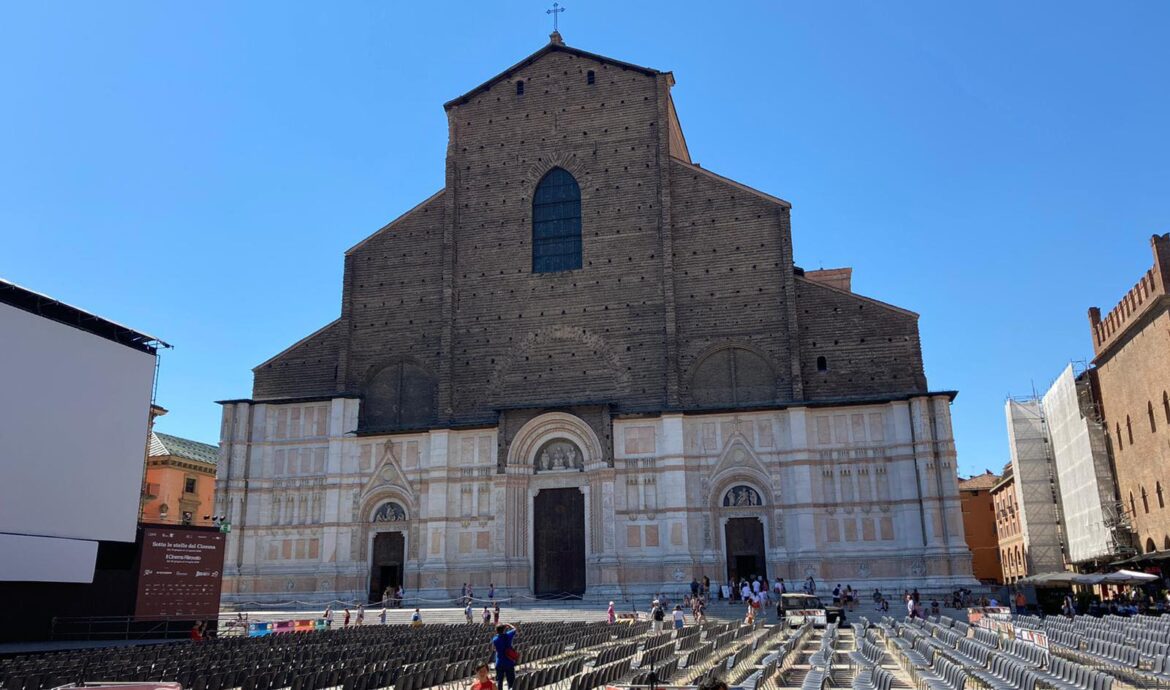 The two towers of Bologna
Are the most famous landmarks and you can't miss them – they were commissioned in the 11th-century and you can even climb the 498 steps of the Asinelli Tower (Torre degli Asinelli) for a city view from 97.2 meters high.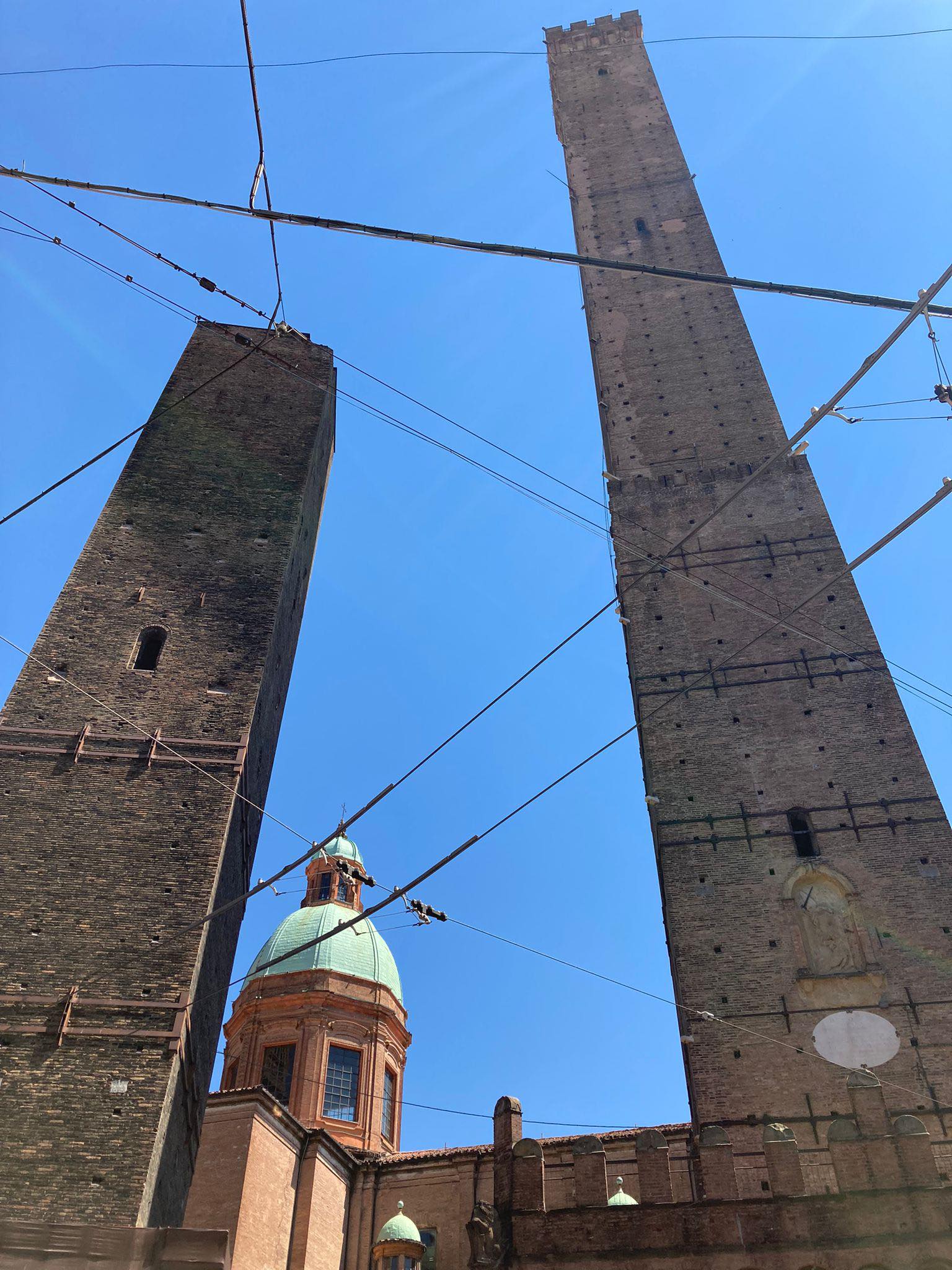 Teatro Anatomico
By far, my favorite thing in Bologna. Alma Mater Studiorum is the oldest university in the Western world founded in 1088. Pretty progressive, right? The Anatomical Theater or Teatro Anatomico was built in 1636 replacing the original one dating back to 1595. That marble table you see was where autopsies took place to teach university students about human anatomy and each autopsy had to be completed in one session (no coolers back then). The entire room is covered in wood and you can seat exactly where the students sat in the past.
The building is impressive, every wall, every arch are filled with paintings, history scenes, tributes to founders of the University or important figures of the time. Down the hall from the Teatro Anatomico and covered by the same entry ticket, you'll find Sala dello Stabat Mater –  a grand former classroom that leads to a long line of 10 ancient classrooms now holding the huge repository of the Archiginnasio library. It's off limits, of course, but you can sneak in a peek from the roped-off doorway and see how the rows of books seem to go on for ever, giving a Hogwarts-y vibe to the entire thing.
I took a photo of the "Poisons" collection displayed there – in Snape's honor – and giggled on my own. And for for Ross Geller, with the Paleontology section you can see below. Couldn't help it.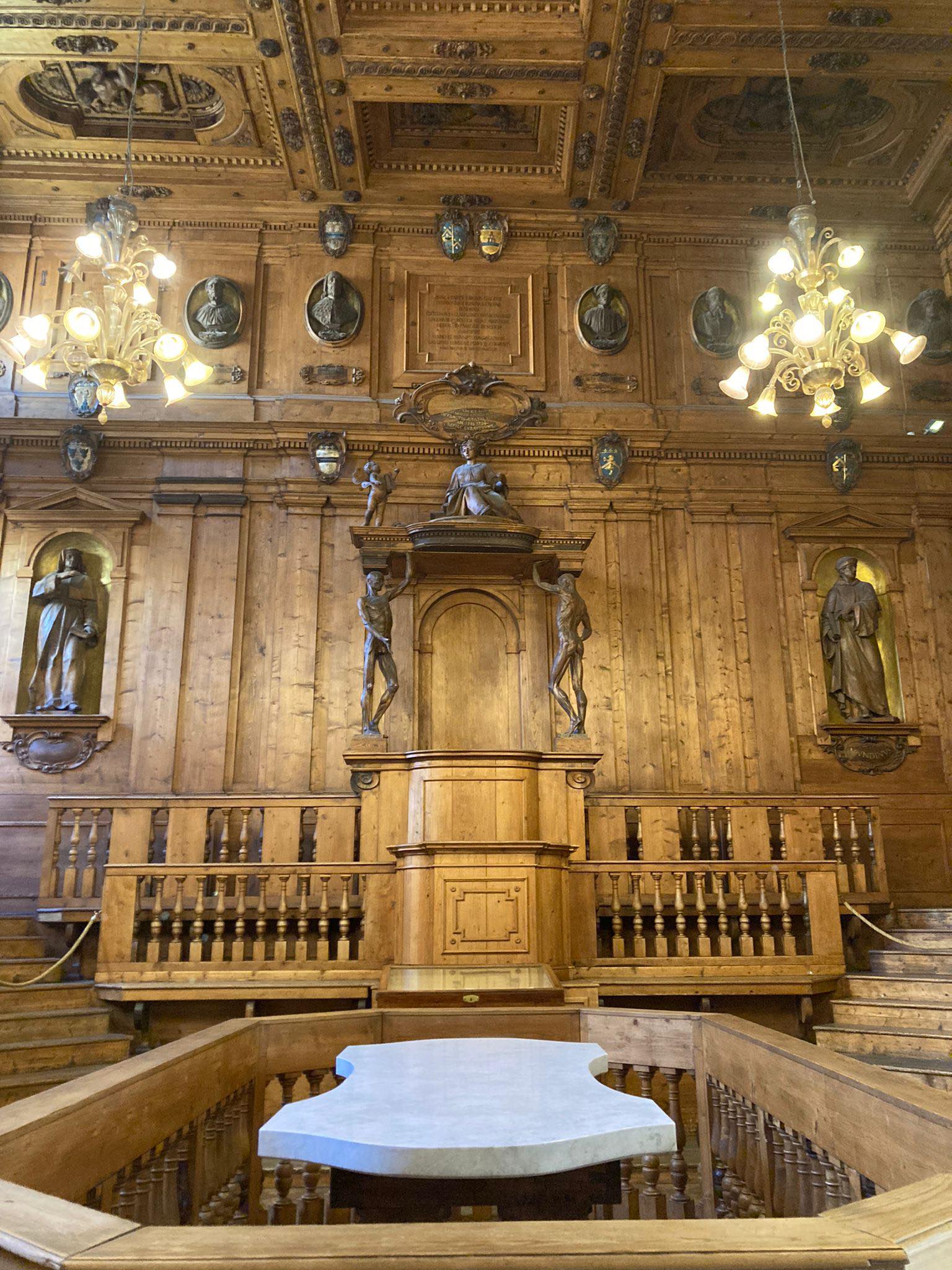 What to eat in Bologna
Aged Balsamic Vinegar – Traditional Balsamic Vinegar is made in Emilia Romagna and aged up to 24 months – something to consider taking back home to loved ones, just saying!
Parmesan Cheese – Parmigiano Reggiano is made to perfection here and aged up to 7 years – game changer!
Mortadella – Mortadella is the original Bologna and can be found in almost any aperitivo menu, or at the food markets.
Gelato – the best gelaterias in Italy, plus the Gelato Museum and gelato school is in Bologna. Must try: La Sorbetteria Castiglione (ricotta & figs flavor – trust me on this!)
Prosciutto di parma – I like it better than mortadella.
Tortellini – Bologna is famous for its handmade pasta and Tortellini stuffed with meat is its specialty. It's a big part of the culture and cuisine, look there's even dancing tortellinis on the walls of Bologna.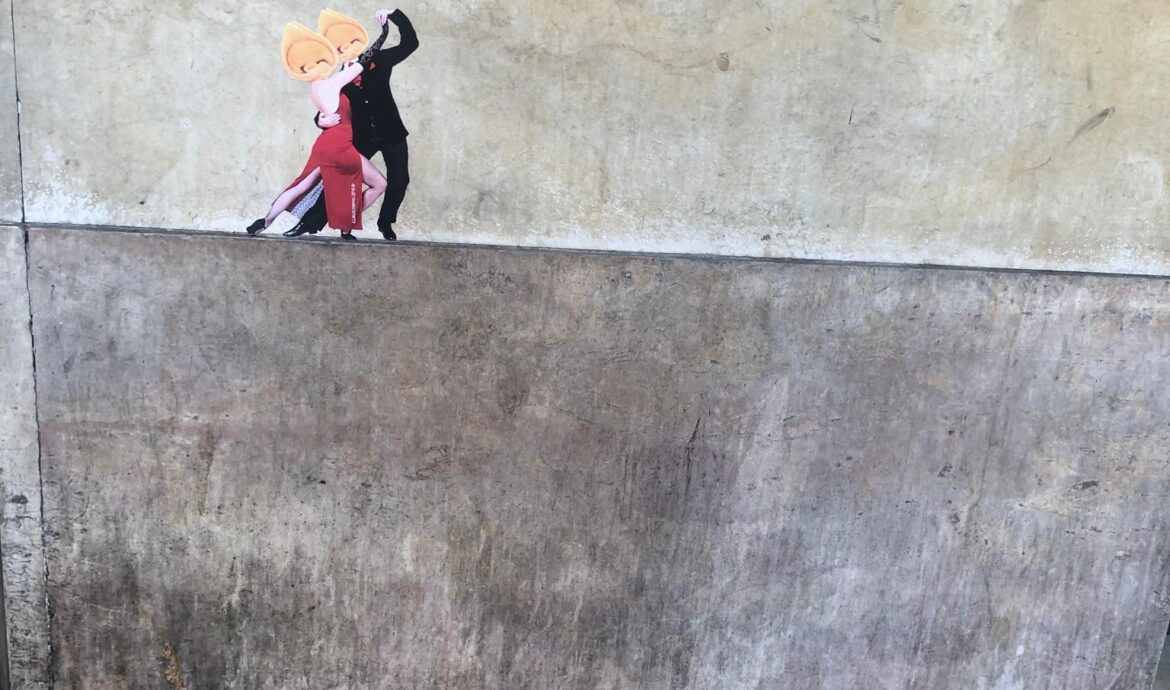 One thing is certain: I'll definitely come back to Bologna for more, and it was the perfect first Italian experience. My appetite for all things Italian is HUGE now. Next time, I'm taking a food tour and a lot more days.